The College of Health Sciences (CHS) of the Kwame Nkrumah University of Science and Technology (KNUST) has held its 9th Biennial Scientific Conference at the KNUST Post-Graduate Business School Auditorium. This year's event was held on 29th and 30th September 2021.
The Scientific Conference is a biennial event organised by the College to bring together health professionals and scientists across the globe to deliberate on the health issues of global concern.
According to the Conference Committee Chair, Professor Yaw Adu Sarkodie, the theme for the scientific conference is "COVID-19: a Health Challenge for the decade, the Role of Health Professionals." He noted that the conference has assembled professionals to help understand 'the Covid-19 pandemic, how we have dealt with it, and what we should be doing in the future.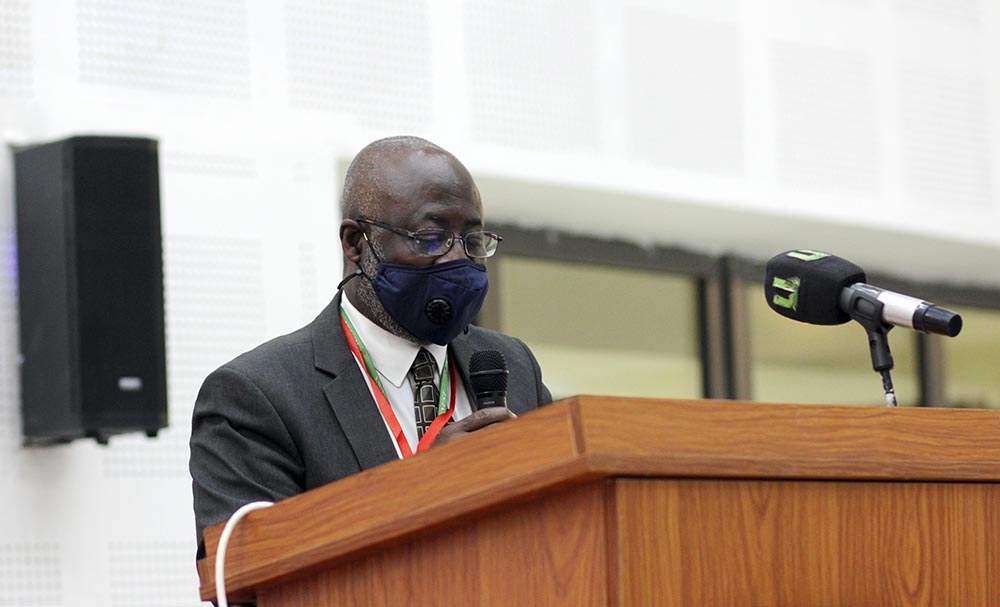 The Provost of the College of Health Sciences, Professor Christian Agyare, stated that the theme for the conference is most appropriate in these challenging times. He assured that the presentations will demonstrate what health professionals and scientists bring on board in addressing the pandemic.
Professor Agyare further highlighted the innovative findings and contributions from the faculties, schools, and the research centre of the College in fighting against COVID-19.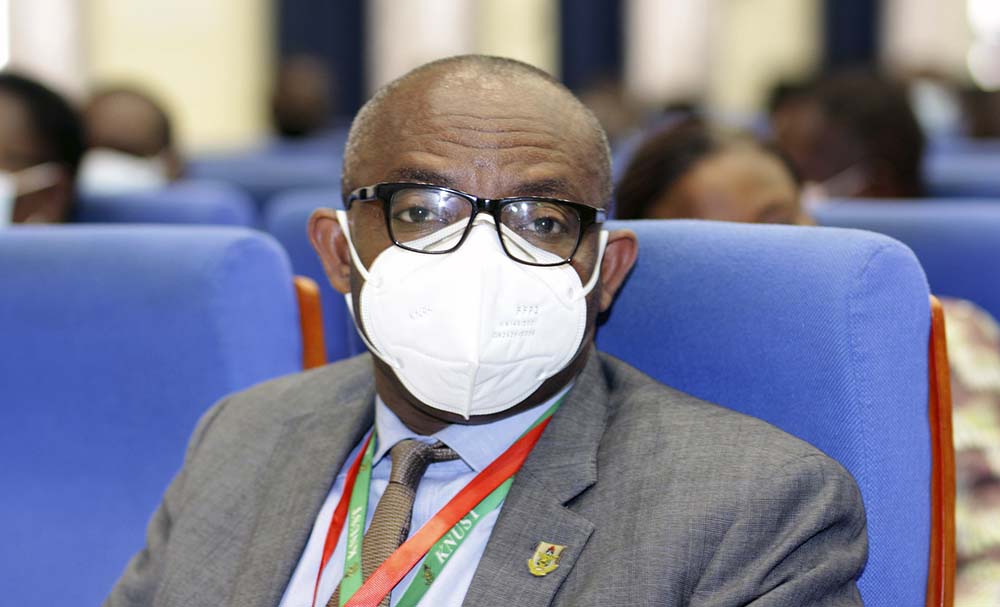 The Pro Vice-Chancellor, Professor Ellis Owusu-Dabo detailed the various interventions by the university through CHS to curb the spread of the virus and the initiatives the University management has and continues to put in place for uninterrupted academic work.
While commending the government's vision to start covid-19 vaccine production in Ghana, the Pro VC expressed the university's support for the project. "I cannot conclude my address without commending the government for its initiative to kick-start covid-19 vaccine production in Ghana. KNUST has responded by indicating its readiness, availability of facilities, relevant expertise, and other requirements towards this and looks forward to working on this great and positive initiative from the Government," he assured.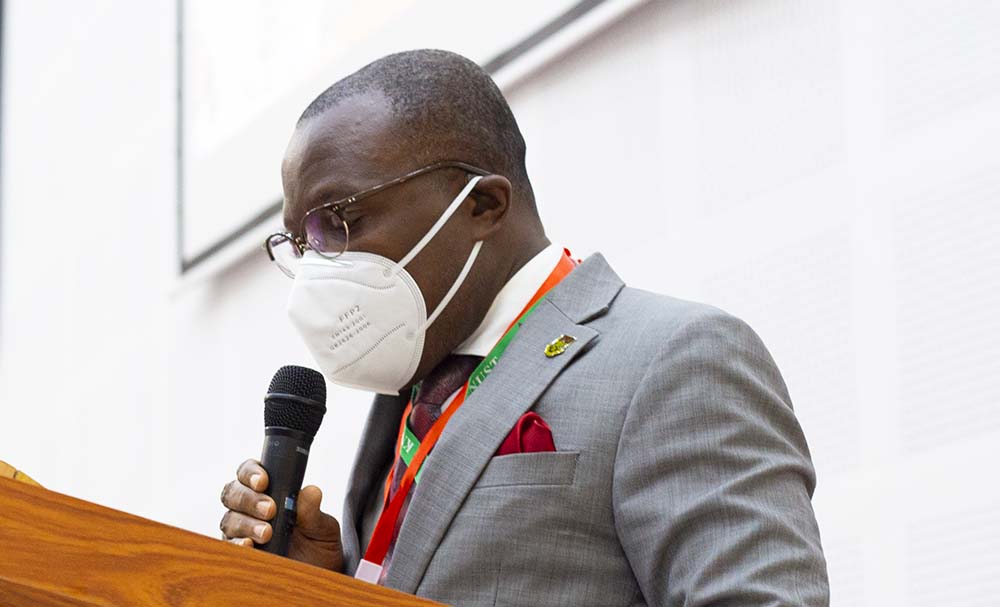 The Presidential Advisor on Health, Dr. Anthony Nsiah-Asare elaborated the strategic policies the government is rolling out to combat the pandemic. He reiterated the government's commitment to obtaining sufficient vaccines for all citizens.
He also charged health professionals to join the public education on Covid-19 to ensure the populace is well informed.
Dr. Nsiah-Asare urged health professionals to continue to provide services for the prevention of other communicable and non-communicable diseases amidst Covid-19.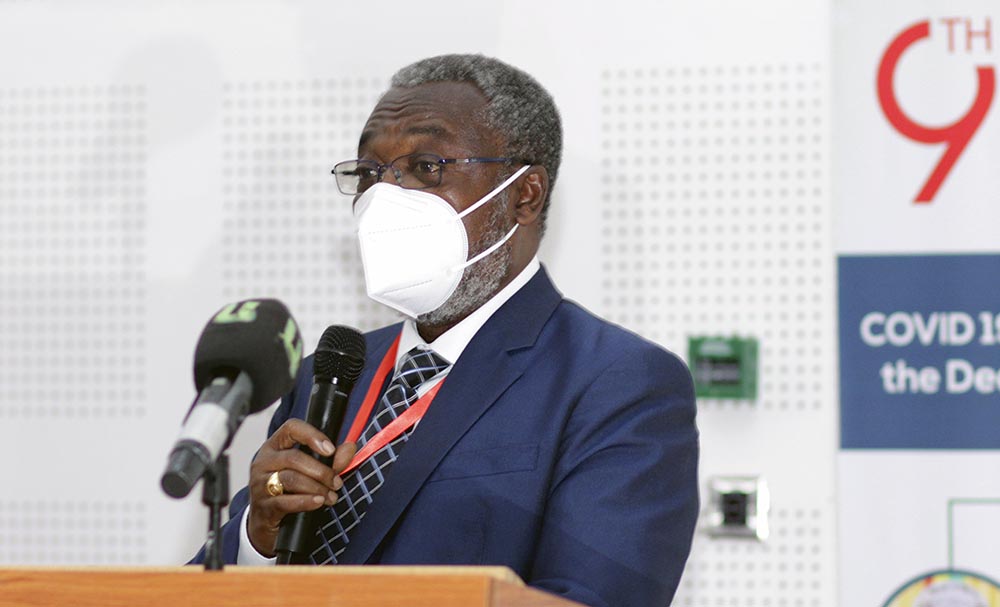 After the conference, there was a poster viewing of 76 projects by postgraduates of the college that addresses diverse issues. Also, during break-out sessions, oral presentations on research works which span across Covid-19, Clinical Research, Public Health, Antimicrobial and Natural Products were made.