Twenty-Nine (29) students of the Doctor of Veterinary Medicine Programme (DVM) at the Kwame Nkrumah University of Science and Technology (KNUST), have been ushered into their clinical years of study at the 7th White Coat Ceremony held on Friday, 13th May 2022 at the School's complex.
The event marks the rite of passage into the last 2 years of the DVM Programme, referred to as the 'Clinical Years,' after an initial 4 years of rigorous academic and professional training.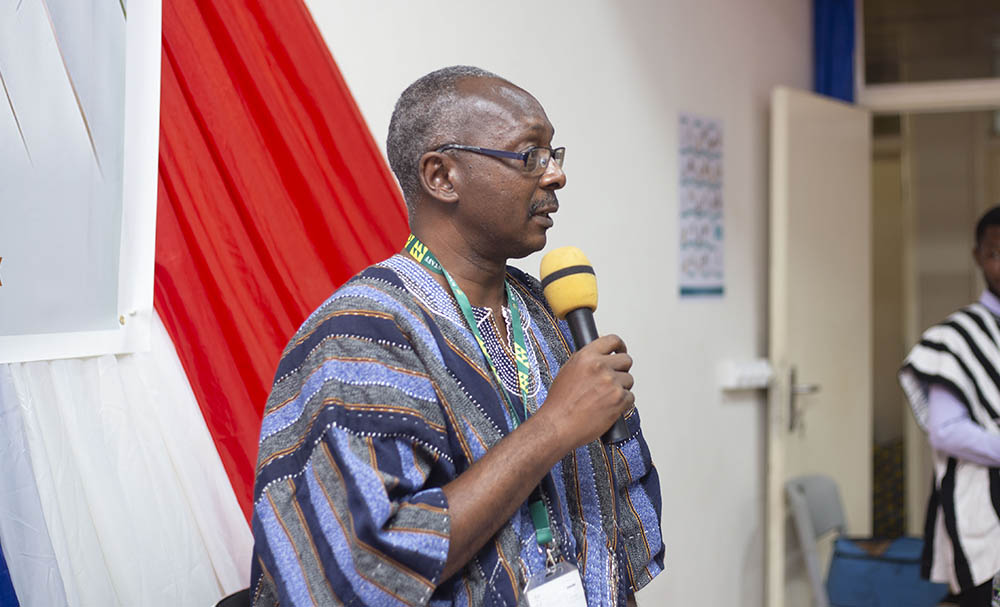 Presenting the students for robing, the Dean of SVM, Professor Benjamin Emikpe stated that the ceremony is symbolic as it signifies a transition from the acquisition of pre-clinical knowledge to clinical knowledge. He added that the clinical phase of their studies is a strategic and important application of knowledge to protect and save the lives of animals and humans.
According to him, it is a very crucial stage of apprenticeship where learning is by observation as it will determine if they would become good Vets or not. 'It is a time to ask definite questions, take notes and ponder on what you want to become.'  He, therefore, urged them to be of good character as they go and encourage them to be proud ambassadors of KNUST.
The Provost of the College of Health Sciences (CoHS), Professor Christian Agyare, robing the students, advised them to be professional in their work and maintain a good attitude. 'Professionalism is key, but a good attitude enables you to achieve great things.'
He mentioned that the School of Veterinary Medicine is very dear to the College, hence the College would continue to assist the School to graduate qualified and skilled veterinary doctors.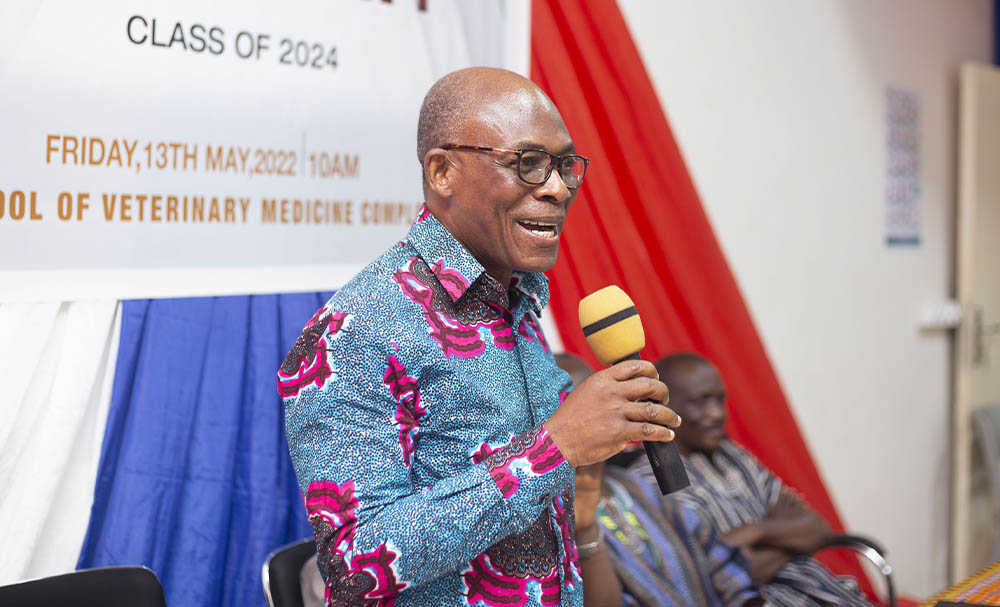 Professor Raphael Deladem Folitse in his goodwill message encouraged the class of 2024 students to be observant and put into practice what they have learned in the classroom. Other Faculty members also left the students with words of inspiration.