The School of Veterinary Medicine (SVM) of the College of Health Sciences at the Kwame Nkrumah University of Science and Technology (KNUST) in collaboration with the Veterinary Services, Ministry of Food and Agriculture (MoFA), World Health Organisation (WHO), Food and Agriculture Organisation (FAO), and the World Organisation for Animal Health (WOAH), has organised a weeklong workshop to train farmers and veterinary staff on the Monitoring Tool for Antimicrobial Use (AMU) in Terrestrial and Aquatic animals at farm hatcheries and veterinary clinics.
The Dean, Professor Benjamin Emikpe stated that the fight against Antimicrobial Resistance (AMR) which is in line with the One Health Concept called for this workshop to build and strengthen the capacity of veterinarians and the farmers on data collection for AMU at the farm level. He urged the participants to use the knowledge acquired from the workshop to impact their various regions.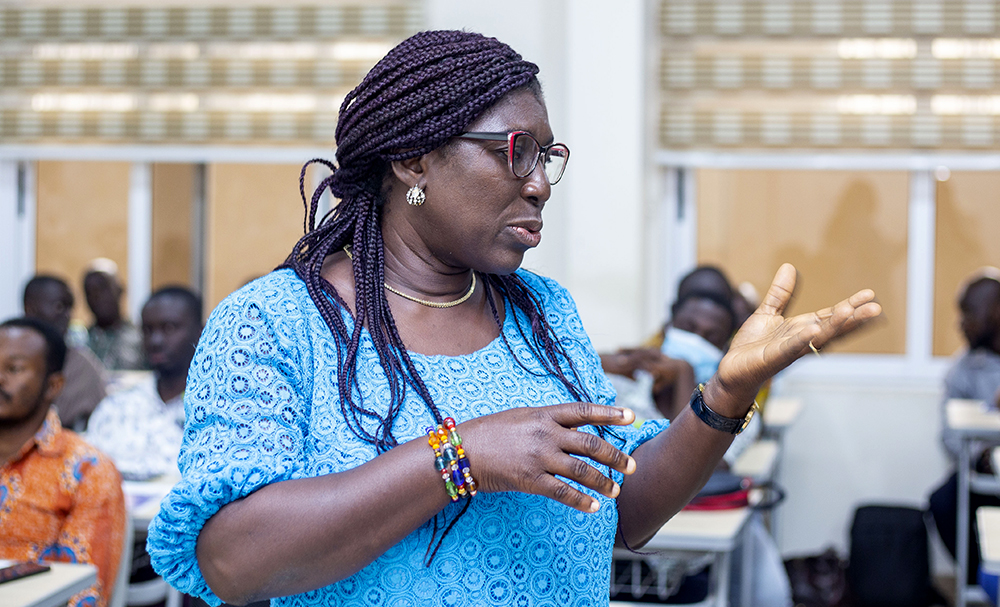 Dr. Mabel Abudu, the Regional Veterinary Officer (RVO) for Ashanti Region in her remarks indicated that AMR is a global concern due to the loss of human and animal lives resulting in food security and food safety issues which is a threat to the poverty reduction agenda. She added that AMR is a complex phenomenon that needs a tactful approach for redresses such as ensuring policy decisions are evidence-based and require data collection, analysis, and interpretation. 'AMR threatens progress in transforming food systems to become more economically, socially, and environmentally sustainable. This is because more farmers may struggle to prevent and manage infections which in turn disrupts food supply chains and increase the number of people in extreme poverty, Dr. Mabel explained.
She stressed that aside from human lives being lost, food for humans and income generation will also become a problem, especially for people in developing countries. She hoped that other partners of the AMR fight would continue the good work.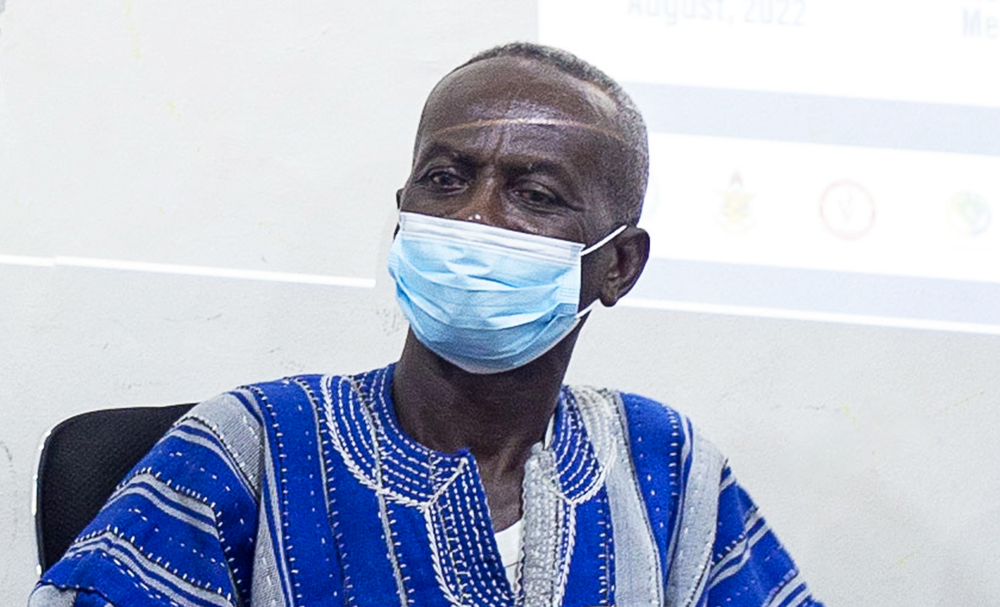 The Regional Director for Agriculture at MoFA, Rev. John Manu, emphasised that the indiscriminative use of antimicrobial drugs has become a menace and source of concern in both human and animal healthcare delivery, this he said has resulted in antimicrobial resistance and become a threat to human and animal health as well as its repercussion on the environment and hindering the achievement of the Sustainable Development Goals (SDGs).  He, therefore, encouraged the participants to make the best use of the application (Kobo Collect App) developed by the AMR Multi-Partner Trust Fund (MTPF) to improve AMR data collection.
According to Dr. George Hedidor, a technical officer at WHO, this weeklong training program on the use of an App for data collection is a step to further make data, especially from the animal health sector available. 'To support the one health process, the WHO is pleased to be part of this process and ready to provide technical support to see to the realisation of the objectives of this workshop. As a follow-up to this, we should think beyond data collection and look at integrating this tool into routine reporting processes to ensure sustainability. Also, there should be a real-time feedback system to allow data sources for the initial appropriate interventions to be put in place where needed, he stated.
Mr. Benjamin Adjei, a representative from FAO Ghana, assured of his outfit's continuous support in providing internship opportunities and ensuring data that would be analysed to inform policy.
Other facilitators; Dr. Kofi Afakye; Dr. Benjamin Kissi Sasu; Dr. Kofi Abuh; Dr. Kwakye-Agyemang and Dr. Benjamin Nuertey took participants through the Overview and importance of AMR and AMU in the food and agriculture sector, human health sector, on-farm data collection in the animal sector, the role of veterinary medicines importers in AMU sales data collection, and templates for farms, hatcheries, and veterinary clinics. Participants were also divided into groups for a practical session using the Kobo Collect App for AMU data collection at farms, hatcheries, and veterinary clinics.