The 2018-Year Group of the School of Veterinary Medicine at the Kwame Nkrumah University of Science and Technology (KNUST) has donated a Nexus Twin Tub 7k washing machine, 15 books on Principles of livestock Production and 10 Antiparasitic medicated pet shampoos to their Alma Mata on Wednesday, 13th April 2022.
Presenting the items on behalf of the Year Group, Dr. Sefa Boachie, Regional Veterinary Manager at Frankatson Ltd and Dr. Ashraf Benim Mahamah, Veterinary Sales Manager for Multivet Ghana Ltd, Kumasi branch explained that the donation formed part of the Group's responsibility to give back to the School that has played a crucial role in shaping their respective careers.
They hoped that the items donated would enhance teaching and learning. They also indicated that the Class intention to support the School yearly.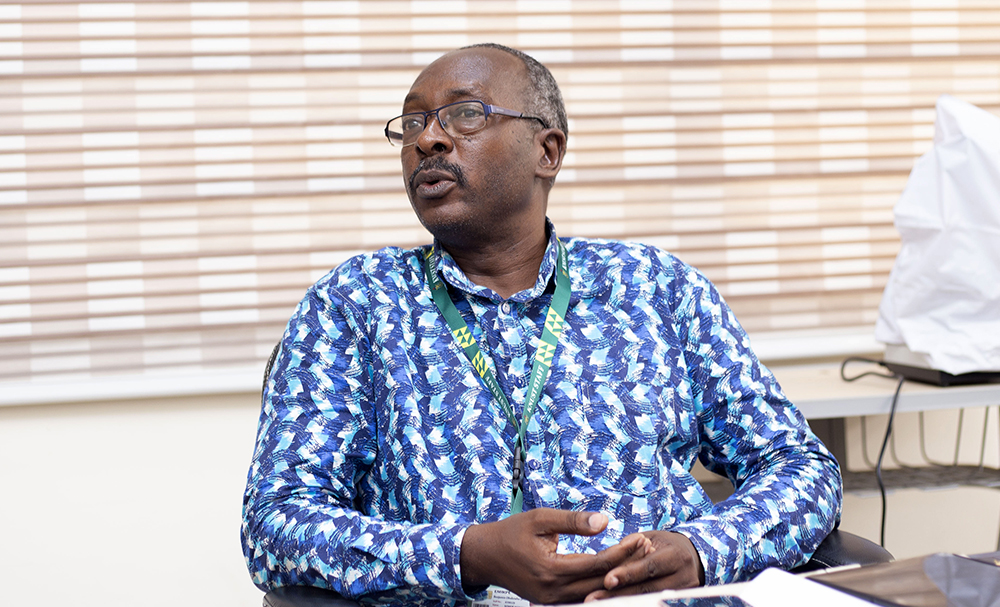 The Dean of SVM, Professor Dean of SVM, Professor Benjamin Emikpe, expressed his immense gratitude to the Year Group for their kind gesture. He added that management is proud of them and wishes them success in their various fields.
Professor Emikpe seized the opportunity to solicit more support for the establishment of a 'Poultry Farm' at the complex to equip students with practical hands-on experience.